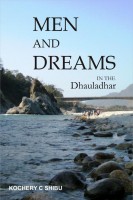 Men and Dreams in the Dhauladhar
by

Kochery C Shibu
(4.00 from 6 reviews)
In a project site in the remote Himalayas where superstitions and religious beliefs are as important as the engineering Nanda, Khusru and Rekha come together through a series of twists and turns in their lives..Men and Dreams in the Dhauladhar is about the aspirations of people with their cares and worries woven to the site life. Each has a story to tell and a dream to realise.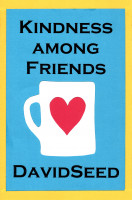 Kindness Among Friends
by

David Seed
Charlie's Sportsmen's Club is a long, two-story building on skid-row, housing a long bar, a poker room, a Chinese cafe, and a hotel across the top floor. Business depends on a subculture of alcoholics, gamblers, hustlers, shills, and those in need of a bed. Among them is Alexander Kyness, whose friends call him "Kindness", a man with talent, who has chosen a life of obscurity.
Related Categories