Special Deals
Sub-categories:
Action |
General |
War & military adventure |
Men's adventure |
Travel |
Sea adventures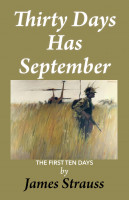 Thirty Days Has September:First Ten Days
by

James Strauss
This novel is set in the very center of the time of most difficult combat experienced by a United States Marine Corps rifle company. A second lieutenant, only days from training back in the states is ordered, under fire, to assume command of a company of cast off Marines, all out in the brutal bloody jungle because of the either the worst of luck or the most minor of offenses or infringement.
Down In The Valley: An Arch Patton Adventure
by

James Strauss
Arch Patton, middle aged CIA operative, finds himself associated with his unrequited love, Virginia and a band of Hawaiians Natives, active in the Sovereignty Movement, dedicated to protesting the possible nuclear contamination of the Islands. The adventure also provides a 'travelogue' of the Island of Oahu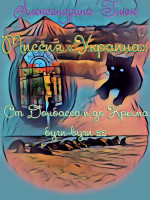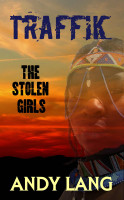 Traffik: The Stolen Girls
by

Andy Lang
A story of modern day slavery. 4 girls stolen from their homes and sold into a life of degradation and humiliation. 4 very different girls who learn to respect and rely on each other as they battle for survival against the odds and a powerful enemy. Follow spoilt and vain Jata, sensible and motherly Akinyi, sensitive but disturbed Shani and worldly Marija as they strive to regain their freedom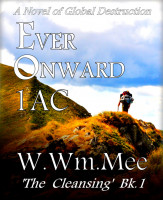 Ever Onward 1 A.C.
by

W.Wm. Mee
(4.00 from 3 reviews)
A deranged soldier shoots his wife at her place of work --- a secret chemical warfare lab in the California desert. His bullets not only shatter her and her co-workers, but viles of a new nerve gas that, once released into the atmosphere, unleases a plague that kills 80% of the world's population in a week. Ever Onward is the story of those 20% that survived --- at least for a little while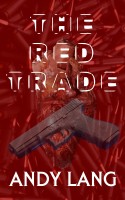 The Red Trade
by

Andy Lang
A disturbing story of human trafficking that reveals hidden truths that many wish to deny exist. A story that ranges from the IDP camps of northern Uganda to the wide, majestic plains of the Serengeti, and far across the Indian Ocean to distant Pakistan. A story of abuse, subjugation, cruelty and superstition, morality, and finally hope and redemption.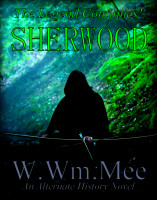 Sherwood
by

W.Wm. Mee
(5.00 from 1 review)
Welcome, Gentles all, to the beginning of our tale on a subject that you probably think that you know quite well. All we can humbly say is that --- you are wrong. We hope to please you with our tale of Bold Robin. To entertain you, to thrill you, and to bring you joy. But most of all we desire to simply tell you the truth. Come and join the adventure --- if you dare!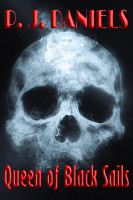 Queen of Black Sails
by

P. J. Daniels
Pirates, magic, guns and swords. Sarah Chartimands is a pirate captain dead set on robbing the King's vault. When the plan goes sideways, she has to fight her way out of the most fortified city in the kingdom. Will her wits, a wizard and her first mate be enough to face the King's best?