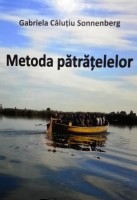 Metoda Patratelelor
by

Gabriela Calutiu Sonnenberg
Povestea vietii unui personaj cu dotare exceptionala, pe fundalul transformarii Romaniei din dictatura socialista in stat democratic, cu probleme de autodefinire: o prietenie pusa la incercare de emigrarea in vestul care se dovedeste sub asteptari; o tara surprinsa cu realism fotografic in momentul unei totale metamorfoze, cu final dramatic, suspans si emotii. Carte propusa pentru ecranizare.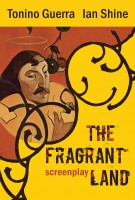 The Fragrant Land screenplay
by

Tonino Guerra

&

Ian Shine
This year marks the 95th anniversary of the truly remarkable and spectacularly legendary Renaissance man, Tonino Guerra. In celebration of Tonino Guerra's illustrious career, we are yet again graced by his genius in the never before seen masterpiece, 'The Fragrant Land', co-written with film director and screenwriter Ian Shine.