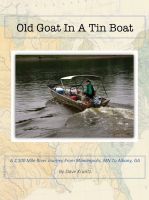 Old Goat In A Tin Boat
A 70 year old man describes the experience of traveling 2107 miles from Minneapolis,Mn. to Albany,Ga. in a small boat...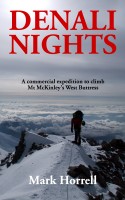 Denali Nights: A Commercial Expedition to Climb Mt McKinley's West Buttress
(5.00 from 1 review)
There had been an unprecedented spell of good weather on Denali, a peak notorious for its severe conditions and cold temperatures that trapped climbers in storms for days on end. Would the weather hold for Mark Horrell's team or would they find themselves fighting to survive in the teeth of a storm? This is his account of a commercial expedition to climb the West Buttress.