Special Deals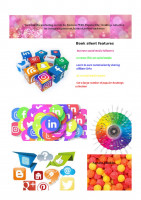 Social Media Marketing Secrets for Business:With Popular 10k+ Hashtags Collection for Instagram,Pinterest ,Facebook, Twitter and More.
by

Agrata Shukla
Price:
$5.99

$1.20 USD.
(
80% off
until
Jan. 26
!)
Words: 3,190.
Language: English.
Published: August 14, 2018
. Categories:
Fiction
» Business
Social media is the important place for business these days.This book teaches some secret tips about social media like instagram,pinterest,facebook,twitter etc.Hashtags are useful to drive users to your post.Businesses use hashtags to drive more customers.The silent features of this book are Increase social media followers,Increase likes on social media,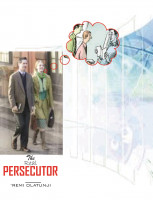 The Real Persecutor
by

'Remi Olatunji
It is instructive therefore, that we all continue to see the trials we face in life not mainly as the handiwork of those around us, whom we may perceive as enemies, but also, to a large extent, as that of powerful demons who continue to instigate and influence humans in their desperate bid to be independent of their creator.
Related Categories