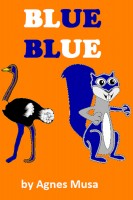 Blue Blue
by

Agnes Musa
Michael Squirrel notices Sophia Ostrich's one blue and one brown leg. Odd. He tells her but she thinks Michael Squirrel is up to teasing again. When Chloe Parrot tells Sophia that her legs are blue, Sophia bursts into tears. Chloe Parrot hugs Sophia and she starts to turn blue. What is going on?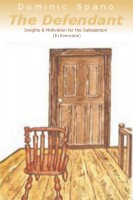 The Defendant: Insights & Motivation for the Salesperson (in Everyone)
by

Dominic Spano
This book, intended primarily for salespeople, is about overcoming rejection. It is not a clinical textbook, but a story whose plot is geared towards the reader who likes to 'think and ponder'. As such, the storyline allows many moments of introspection as the journey undertaken by the principal character explores themes peripheral to rejection, including fear, doubt, insecurity & self-esteem.