Sub-categories:
Literature | Sociology | Business | Political | Author profile | Technology | Legal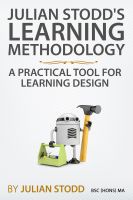 Julian Stodd's Learning Methodology - A Practical Tool for Learning Design
by

Julian Stodd
Price:
$3.99 USD.
Words: 5,220. Language: English. Published: December 3, 2013. Categories:
Essay
»
Business
Julian has designed and delivered hundreds of learning solutions and, through research and experience, created a six step Learning Methodology: CONTEXT - DEMONSTRATION - EXPLORATION - REFLECTION - ASSESSMENT - FOOTSTEPS At each of these stages, Julian explores the key points of what we should and shouldn't do, and asks questions that we can use to shape and structure the learning design.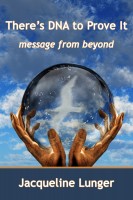 There's DNA to Prove It: Message From Beyond
by

Jacqueline Lunger
Non fiction True Crime, Short Story, Metaphysical ; Unsolved rapes and murders plague Buffalo, NY for more than two decades. Falsely imprisoned people wait helplessly for the truth to come out. A psychic medium brings a message from a victim that reached a dedicated cold case detective and reopened cases, closed years . The detective fought for justice for all.