Special Deals
Sub-categories:
Literature | Sociology | Business | Political | Author profile | Technology | Legal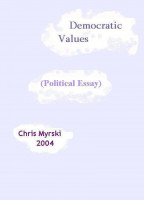 Democratic Values (Political Essay)
by

Chris Myrski
This is an unorthodox article about the morality and the democracy explaining some basic, yet misunderstood, points about the democracy, in what way it is good and in what bad, why it has no morality, and how we can better it a little. This essay is of a bit later time, so that it contains in brief form other, more profound, ideas expressed earlier. There is also a funny poetical Appendix to it.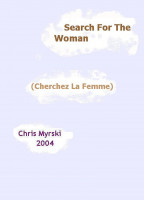 Search For The Woman (Cherchez La Femme)
by

Chris Myrski
This is an opus about the women and the men, the differences between them, the emancipation, and what to expect after it. Regardless of the fact that the topic is old as the world, it is remarkably actual nowadays, when the set for centuries equilibrium between genders is disturbed. At the end there is a (now traditional) poetical Appendix translated in English.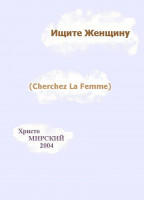 Ищите Женщину (Cherchez La Femme)
by

Chris Myrski
In Russian. Это опус о женщинах и мужчинах, о разницах между ними, об эмансипации, и что потом. Не смотря на того, что тема старая как мир она особенно актуальна в наши дни, когда установившееся веками равновесие между полами нарушилось В конце помещено и (традиционное уже) стихотворное лирическое Приложение в переводе на русский.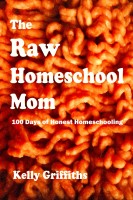 The Raw Homeschool Mom
by

Kelly Griffiths
(5.00 from 1 review)
Ever wonder what homeschooling is really like, day in and day out, for a not-so-superhero mom like the rest of us? Raw Homeschool Mom, Kelly Griffiths' straight-forward and hilarious confessions are a breath of fresh transparency in this often misunderstood, eccentric lifestyle. Join her for 100 days of raw, honest homeschooling and be inspired, enlightened, and entertained.