Special Deals
Sub-categories:
Literature |
Sociology |
Business |
Political |
Author profile |
Technology |
Legal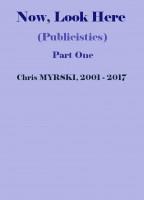 Now, Look Here (Publicistics) — Part One
by

Chris Myrski
This is the first volume of my publicistic materials and in size about 2/5 of all things, which are conditionally put under the heading "For Journals". It comprises very big period of time, from about1990 (when Myrski emerged as writer) and till 2017 when I decided to put an end to this enormous book (where the number of all papers reached 68 what is exactly the number of my years at the end).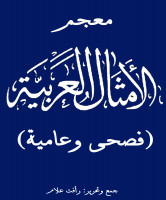 معجم الأمثال العربية - فصحى وعامية
by

رأفت علام
Price:
$2.99

$1.50 USD.
(
50% off
until
April 10
!)
Words: 134,280.
Language: Arabic.
Published: January 9, 2019
. Categories:
Essay
» Sociology
قضيت وقتا طويلاً في حصر وجمع الأمثال العربية الفصحى منها والعامية، ثم بحثت عن أصل وحكاية كل مثل. وبعد ذلك رتبت الأمثال ترتيبًا أبجديًا، وفصلت الأمثال الفصحى عن العامية.. فتجد أمثال حرف الألف بالفصحى يليها أمثال نفس الحرف بالعامية وهكذا.. غرضي من هذا الكتاب أن يكون لدى القارئ معجم للأمثال سهل البحث. فيدخل ليجد المثل الذي يبحث عنه في ثوان ثم يقرأ ما كتب عنه المثل من مواقف وحكايات..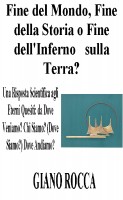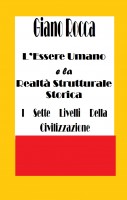 L'Essere Umano e la Realtà Strutturale Storica
by

Giano Rocca
La storia umana sarà autentica "maestra di vita" se ne verrà fatta un'analisi rispondente alla realtà dell'evoluzione complessiva della stessa storia umana e, più in generale, della storia delle strutture sociali realizzate da ogni specie vivente. Tale analisi consentirà di prendere coscienza della natura e dei meccanismi evolutivi della realtà strutturale dell'umanità, la quale diverrà adulta.