Sub-categories:
Literature | Sociology | Author profile | Business | Political | Technology | Legal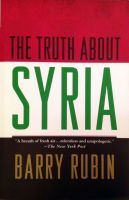 The Truth about Syria
by

Barry Rubin
(5.00 from 1 review)
A stock figure of modern political literature is the Latin American dictator, a beribboned generalissimo, overweight, corrupt, propping up rich landlords who live in luxury on the back of impoverished peasants, using the language of anti-Communism to justify crushing any possibility of reform. Clearly, such people were seen as villains.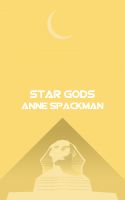 Star Gods: Book Four of Seeds of a Fallen Empire
by

Anne Spackman
(5.00 from 1 review)
In Star Gods, the action returns to an alien home world, where the alien Alessia is raised. Her mentor, Hinev, creates the immortality serum and tests it on his pupil, Alessia, who becomes one of her planet's intergalactic explorers. The explorers eventually visit the Earth of the ancient past on their long journey in space.