Special Deals
Sub-categories:
Literature |
Sociology |
Business |
Political |
Author profile |
Technology |
Legal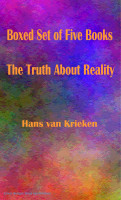 Boxed Set of Five Books: The Truth About Reality
by

Hans van Krieken
If there is a god over the universe he/she does not, necessarily, have to be a good god by human standards. Open your mind to new possibilities in reality not anticipated before. Transform your understanding and experience of life and of god through the book-series "The Truth About Reality". Learn from the author's comprehensive understanding of spirit and society. Do not miss out on these books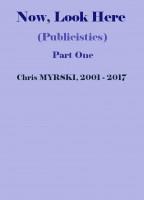 Now, Look Here (Publicistics) — Part One
by

Chris Myrski
This is the first volume of my publicistic materials and in size about 2/5 of all things, which are conditionally put under the heading "For Journals". It comprises very big period of time, from about1990 (when Myrski emerged as writer) and till 2017 when I decided to put an end to this enormous book (where the number of all papers reached 68 what is exactly the number of my years at the end).