Special Deals
Sub-categories:
Literature |
Sociology |
Business |
Political |
Author profile |
Technology |
Legal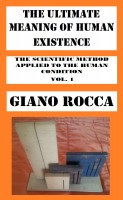 The Ultimate Meaning of Human Existence
by

Giano Rocca
Is possible to lay the foundations of a genuine science of society, based on the human knowledge realized, until now, from the humanity, if not contradicted by the evolution of historical reality; proposing a new interpretation, in order to gain knowledge of the true meaning of human life and therefore of human destiny, both like the species, like of each individual.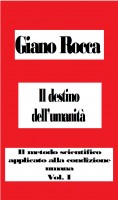 Il destino dell'umanità: Il metodo scientifico applicato alla condizione umana
by

Giano Rocca
La condizione umana, come analizzata da: profeti, demiurghi, filosofi, sociologi e storici, mostra un divario enorme con la natura umana più autentica, con i suoi bisogni, aspettative e finalità! Questo saggio vuole individuare, concretamente, la reale essenza della società in atto ed i suoi meccanismi evolutivi, autonomi ed estranei alla coscienza dell'umanità, che è succube di quei meccanismi.