Sub-categories:
Literature | Sociology | Author profile | Political | Business | Technology | Legal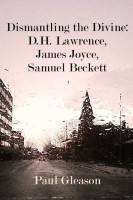 Dismantling the Divine: D.H. Lawrence, James Joyce, Samuel Beckett
A groundbreaking and original book, "Dismantling the Divine" considers how D.H. Lawrence, James Joyce, and Samuel Beckett criticize the nineteenth-century concept of the artist as the replacement for Jesus Christ as the divine prophet of universal truth. In addition, the book shows how these three novelists engage with Nietzsche, Heidegger, Schopenhauer, and other key philosophers.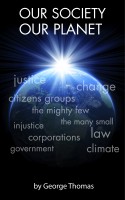 Our Society, Our Planet
This book explores deep concerns about the future of our societies on this 'our' planet. It is about the injustices and, in some cases, the criminal behaviour of small groups of people who have the power and economic might to influence governments and other institutions to leave legal possibilities open for them to behave and do the things their way with hardly any restrictions.