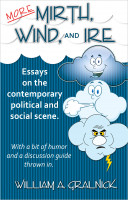 More Mirth Wind & Ire
by

Bill Gralnick
More Mirth, Wind & Ire is the sequel to Mirth, Wind, and Ire. It expands the number of America's unresolved social and political problems. issues that stretch back as three or four decades. The essays are grouped by title subject, not topic subjects. The book offers the to the reader, or book club, a discussion guide for how to discuss and approach resolve issues locally.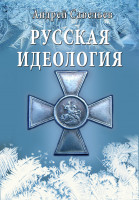 Русская идеология. За что и против чего должны бороться русские
by

Андрей Савельев
Политическая деятельность может иметь позитивный результат лишь в случае, если она основана на продуманной и ясно представленной обществу концепции. Автор представляет результаты своих многолетних размышлений над тем, что может дать силу Русскому движению для освобождения России и русского народа от олигархии.
Related Categories