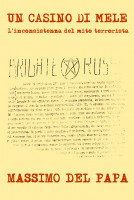 Un casino di mele - L'inconsistenza del mito terrorista
by

Massimo Del Papa
Price:
$6.70 USD.
Words: 10,330. Language: Italian. Published: May 24, 2017. Categories:
Essay
»
Political
Pose, mode, slogan e pretesti della lotta armata, nelle parole dei protagonisti e di chi li studiava, li analizzava, li intervistava: perché, a decenni di distanza, ancora reggono, ancora si ripropongono? Per una propaganda revisionista che, dopo avere perso la guerra alla società e allo Stato, tenta di vincere almeno quella delle ragioni, della mitologia...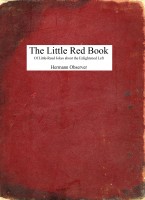 The Little Red Book: Of Little-Read Jokes about the Enlightened Left
by

Hermann Observer
This book starts out as a collection of jokes about the folks on the political left. Then it gets progressively funnier. The humor gets applied more liberally as it goes along, so-to-speak. It is a book that is radically funny at times. Revolutionary humor, you might say. Left me in stitches. So enlighten up already and jump right in where I left off.
Related Categories