Hill & Associates: Our Services
By combining the expertise of our world-class professionals with deep local knowledge, we are able to assist our clients in operating safely, efficiently and without disruption in some of the world's most difficult markets.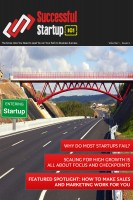 Successful Startup 101 Magazine - Issue 5
The 5th issue of Successful Startup 101, a magazine for budding entrepreneurs, startup founders and small business owners that covers business planning, strategy, management, accounting, finance, sales and marketing.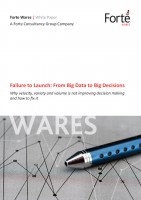 Failure to Launch: From Big Data to Big Decisions
Not long ago big data was all the rage, the trendiest concept in the world of business intelligence. Now, however, the hype appears to be fading fast, with few companies having realized the bottom-line benefits promised to them by various vendors from the undertaking of big data initiatives. This paper summarizes why velocity, variety and volume is not improving decision making and how to fix it.