Special Deals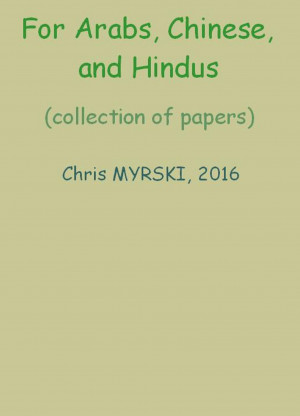 For Arabs, Chinese, and Hindus (collection of papers)
by

Chris Myrski
This folder is creative revision of materials put in the CIS-folder ("Для всег СНГ-цев") but this is not a translation, this is adaptation to the new auditory. Yet this is not a book but a small series of, at present 3, related papers intended to give you initial ideas about the best world language, which is ... Bulgarian, up to my word! The questions are very important for all people.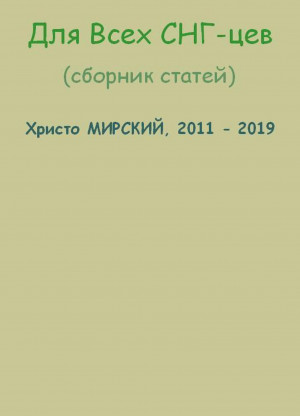 Для Всех СНГ-цев (сборник статей)
by

Chris Myrski
In Russian. Это небольшая папка с вещами, писанные на русском языке и предназначенные в основном для всех СНГ-ейцев. Эту папку я не думал переводить на другие языки, но потом решил претворить её на английском на этот раз якобы для всех арабов и т.д., но это не совсем то, вещи адаптированы к аудитории.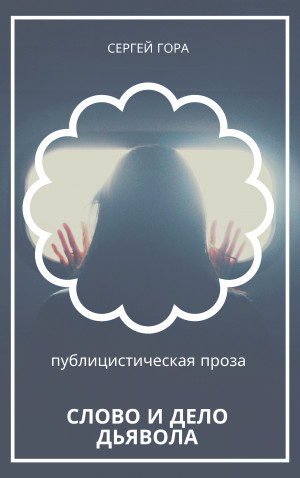 Слово и дело дьявола
by

Sergei Gora
Price:
$1.99

$0.99 USD.
(
50% off
until
Oct. 19, 2023
!)
Words: 45,610.
Language: Russian.
Published: June 10, 2018
. Categories:
Essay
» Sociology
Добро пожаловать к лучшим образцам современной русской публицистики! Сергей Гора затрагивает те проблемы, которые никто и никогда не обсуждает. Уникальным в этой книге представляется вкрапление «контрольных» вопросов, ориентированных на произвольно выбираемый читателем однозначный ответ по самым важным жизненным темам. Welcome to a masterpiece of Modern Russian political journalism!
Turn, Turn, Turn
by

Marc Koller
(3.00 from 1 review)
Turn, Turn, Turn begins in 1967 with the Summer of Love through the end of the Vietnam war. As a five foot one, sixteen year old Long Island Jewish boy just graduating High School, his only goal in life is to someday be normal. He discovers LSD, fraternity life, free love, political activism, drug dealing, a devastating loss, a missed love, a life in San Francisco and eventually a way back.
Related Categories