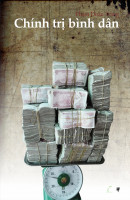 Chính trị bình dân (2nd. edition)
by

PHẠM ĐOAN TRANG
Price:
$5.00 USD.
Words: 149,860. Language: Vietnamese. Published: January 2, 2018. Categories:
Essay
»
Sociology
Chính trị bình dân không phải là một công trình nghiên cứu mang tính chất hàn lâm, học thuật, cũng không phải một tác phẩm nghệ thuật với những sáng tạo và thử nghiệm.Đây là một cuốn sách nhập môn, đem lại cho bạn đọc những kiến thức cực kỳ căn bản về chính trị.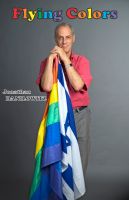 Flying Colors
by

Jonathan Danilowitz
(5.00 from 1 review)
Jonathan cracks open many doors for an intimate yet revealing look at a world most people never get to see; Apartheid, civil aviation, Israel, gay rights & more "I really enjoyed [your book]. I read it in one sitting and found it absolutely riveting. You're both a strong writer and a gifted story teller. Many thanks for sharing it with me." Matt Mills, Editorial Director, Pink Triangle Press.