Special Deals
Sub-categories:
Photography - Photo books |
Crafts - Needlework/Crocheting |
Photography - how to |
Artists |
Crafts - General |
Crafts - Needlework General |
Art - how to |
Architecture |
Art history |
Performing arts |
Fine art |
Applied arts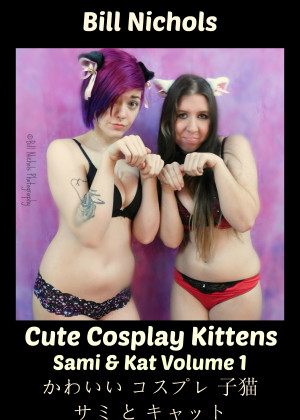 Cute Cosplay Kittens: Samm & Kat Part 1
by

Bill Nichols
Sexy models Kat Pettings and Sami are two of the cutest little kittens I know! They love being kittens so much in fact that the girls thought it would be fun to do a little kitty cat cosplay! To make things even better Kat is almost four months pregnant! The sexy look of a beautiful pregnant woman is only made more exciting when Samm joins Kat on the bed for some sexy cosplay.