Books tagged: universal pain
These results show books which have been specifically
tagged
with this keyword. You can also try
doing a general search for the term "universal pain"
.
You may also limit results to books that contain two tags.

Found 2 results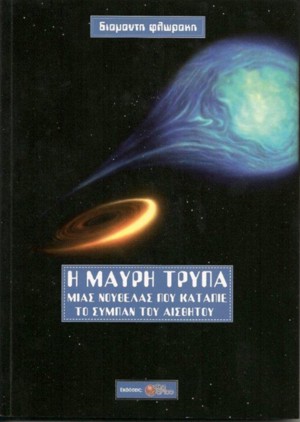 Η Μαύρη Τρύπα μιας Νουβέλας που Κατάπιε το Σύμπαν του Αισθητού
by

Διαμαντής Φλωράκης
Τι υπήρχε μέσα σε μια ημιτελή νουβέλα που έριξε τον συγγραφέα της μέσα στην παραίσθηση του Επέκεινα; Μήπως η έσχατη μορφή της υπαρξιακής αναρχίας; Κάποιες προτάσεις για τη δομή του Επέκεινα; «Η Μαύρη Τρύπα μιας Νουβέλας που Κατάπιε το Σύμπαν του Αισθητού» είναι το 11ο βιβλίο της «Υπαρξιακής Αναρχίας/Εσχατολογικής Ουτοπίας» του: Διαμαντή Φλωράκη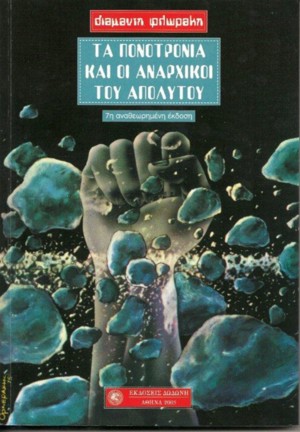 Τα Πονοτρόνια και οι Αναρχικοί του Απολύτου
by

Διαμαντής Φλωράκης
Ποιοι κατευθύνουν την ενοποιημένη, απόλυτη δύναμη του πόνου των όντων και της ύλης ενάντια στη Δημιουργία και γιατί; Ποιοι, γιατί και πώς προετοιμάζονται να δραπετεύσουν από το συμπαντικό κύτταρο για να εισβάλουν στο σύμπαν των συμπάντων. Ποιο ρόλο παίζει ένας άνθρωπος του 20ου αιώνα στη σύγκρουση των υποδημιουργημάτων του Όντος με το Ον; Η Αναρχική ιδέα στην πιο ακραία έκφρασή της.