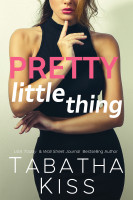 Nora Payne, Beatrix Argento, and Melanie Rose have a lot in common.
They're wealthy, powerful, and... single.
But all of that is about to change.

When Nora meets Clive, she leaves her corporate world and enters a playful one of gags, blindfolds, and deception.
When Trix meets Lance, she struggles with falling for the single dad determined to bring her mafia family down.
When Melanie rekindles things with ex-husband Robbie, she fears making the same mistakes all over again.

Life is ugly. But we're still pretty.