About the Series: Nature of Grace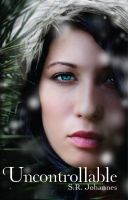 16 year old Grace grew up in the woods determined to make a difference in the North Carolina wilderness. When she comes across conservation threats, she uses her survival and wilderness skills to stop them, no matter what the cost.

In addition to being a thriller/mystery - other book themes include conservation, nature, animals, survival, wilderness, endangered animals.
Reviews
Review by: Tabby on Aug. 10, 2014 :
4.5 Stars
A great sequel! The author successfully creates another YA adventure thriller that stars a strong and unique MC. The characters, research, scenery, and storyline are developed well and I found myself holding my breath a few times. I love that conservation is a major theme and that the novel makes the reader laugh and tear up. Recommended for youth and adults, especially fans of smart adventure thrillers.
(reviewed 12 days after purchase)
Review by: Sheila Deeth on April 30, 2013 :
Evoking a very convincing not-too-distant future, Lee Strauss's novel Perception is set in a globally warmed, technologically advanced world where the genetically altered "haves" lord it over the "have-nots" who serve them. The novel offers a pleasing mix of science fiction, mystery and young adult romance. Rich beautiful Zoe follows the expected path of well-laid plans for education and career until her brother Liam's disappearance changes everything. The perfect boyfriend proves less than wonderful. Distracted parents hide themselves away in secret conversations. And the servant's son, a mere "natural," becomes Zoe's only ally.

The author's imagined technology is consistently convincing and intriguing. Questions of faith, science and the space in between are thought-provoking, and the ethical considerations of gene manipulation are very nicely presented. An underlying mystery adds depth to fast action as Zoe tries to uncover one secret only to find herself embroiled in far more than she imagined. And the result is a novel of enjoyable surprises, well-drawn characters, and well-imagined future history, with plenty of action too.

Disclosure: I received a free ecopy when the author was a guest on my blog.
(reviewed 8 months after purchase)
Review by: Sheila Deeth on April 30, 2013 :
Filled with memorable phrases and great characters, including the enjoyable cast of Untraceable, Uncontrollable by S. R. Johannes sends the inestimable Grace back into the woods, scant weeks after her father's tragic death. Chapter headings give survival tips as valid for backwoods life as for inner-city depression and offer intriguing insights into a teen's approach to difficulties. Meanwhile, accompanied by "Backwoods Barbie and Camping Ken," Grace has to learn when to trust and when to take charge, and how to care about people as well as animals. She learns to care for herself too as the story progresses, and the dangers she faces may be even greater than those challenging the wolves she's trying to save.
The novel takes a wisely bleak and honest look at death and its consequences, tackling issues head on and offering a pleasing sense of hope. Grace misses her father and is blamed for other local deaths. Guilt and blame cast shadows over relationships, leaving her with the aching thought that "the one thing about death that's… hardest…, [is]how much people change." In a beautiful scene with her old Cherokee friend, Grace feels "We don't speak the same language anymore," but is it the language of friendship, of forgiveness, or of the woods?
Sometimes lyrical, sometimes oddly abrupt, teen emotions and dialog are convincing. While the adults may seem less relatable, they're really the minor characters in this novel of teen survival against emotional, ecological and physical odds. The stakes are high. The story's exciting. The lessons are wise. And the wolves are glorious in this tragic but hopeful teen novel.

Disclosure: I received a free ecopy when the author was a guest on my blog.
(reviewed 8 months after purchase)
Review by: Susan MomBlogger on Oct. 27, 2012 :
Uncontrollable continues with Grace's story, taking up where Untraceable left off. Once again Grace has captivated me with her motivation, determination and inner strength. I loved her just as much in this book as I did in Untraceable. I do recommend reading Untraceable before reading Uncontrollable, as there is much that will make more sense if you know Grace's backstory.

My interest was once again captured from the beginning. The danger, mystery, hints of romance, humor and friendship made the story keep my interest to the end. The new characters were introduced well, and the characters from the first novel (like Wynn) continued to grow on me throughout this story. Though there were times when Wynn and Skylar were a bit annoying at times, but that was part of what made the story great - and did improve later in the book, at least with Wynn.

I have to say, Uncontrollable is another well-written, amazing adventure by author S. R. Johannes. Definitely recommended for older teens and Young Adults (and adults who pretend we are young - lol)
(reviewed 40 days after purchase)
Review by: Kath on Oct. 20, 2012 :
I love the recurring theme of the Grace series books: education on endangered species. As a long fan of wolves, I wish Johannes could have inserted even more with and about the wolves.

I could barely breathe as Grace was trapped in snow. Like Untraceable, Johannes is an expert at description and carrying the author away into the book situation.
When Johannes drives the plot to action scenes the book is irresistible.
(reviewed 29 days after purchase)
Review by: The Reading Geek on Oct. 16, 2012 :
Uncontrollable was a great sequel to Untraceable and I couldn't put this book down. Once again Johannes writes another book that completely sucks me in and I couldn't read this book fast enough.

The story picks up a few months later and Grace is still trying to deal with everything that has happened. However when she signs up to help on a research project with Red Wolves, she finds herself back in the forest. Grace makes an excellent protagonist because she feels like a realistic character to me. She is still dealing with a lot but she throws herself back into helping out in the forest in an effort to start moving on. Also the forest is a place she cares about greatly. Grace definitely developed into an even stronger character in this book too. I admire how she continues to do anything for others, especially the people closest to her. That means that she can be reckless at times but her heart is always in the right place. She is so good with basic survival facts too so if I ever got stuck in the forest I would want Grace with me. I also loved seeing the return of some characters and also meeting some new ones.

The plot once again kept me on the edge of my seat because of the twists. I feel like whenever I started to figure it all out, there would be another new twist and I would be back at square one trying to solve the mystery again. I just couldn't wait to figure out how it would end so I ended up finishing this book in one sitting. Not only were there plenty of twists but there was action, romance, and a few moments that tore my heart out.

I also loved being back in the woods again too. The setting was one of my favorite aspects of the first book in this series so I was thrilled to jump right back in again. This time though Grace was in the woods during one of the coldest winters so reading the details left me with chills. I will definitely be highly anticipating the next book in this series. Overall I loved Uncontrollable and highly recommend this book as well as the first book in this series if you haven't read it yet.
(reviewed 26 days after purchase)
Review by: Tracyshappybookshelf on Oct. 07, 2012 :
Once again I was so thankful and thrilled when author S.R. Johannes added me to the list of Bloggers to receive an ebook ARC of Uncontrollable. You all know how much I loved the first book in this Trilogy and book two did not disappoint.

Once again Grace is such a refreshing main character. She is strong, smart, loyal, dedicated to what she believes in and pretty darn funny at times. She was put through the ringer in book one and still has a lot of healing to do. I love how Grace is still as strong as ever, but we do get to see her vulnerable side as well. One thing that I love about this story, is that Grace is also surrounded by loving supportive family and friends. Yes, perhaps there are many individuals in town who are not her biggest fans, but she does have great support. One of the biggest is her Grandmother, Birdee. Birdee is such a great addition to this story. She is one tough old 'Bird' and adds a lot of comical moments. Especially at the end where Birdee gives the thumbs up to a certain young man's bottom. :)

Okay we also have a 'love triangle' to deal with. However, for me this is not a typical or the usual annoying 'love triangle'. The reason for that is Grace. She is not an annoying girl that flip-flops on who she wants to be with. She knows what she wants and never wavers. However, she is one lucky girl to be surrounded by two very yummy boys.

One of the best aspects to these books is the backdrop of the Smokey Mountains and the wildlife. In this book we are given a taste of the plight of the Red Wolves and author Shelli Johannes has provided links and ways for readers to get involved if they so choose.

In the end, I recommend Uncontrollable to all YA and Adult readers who enjoy strong female characters, family bonds, the outdoors, mystery, action and of course some yummy boys thrown in for good measure. I for one, look forward to more in the Nature of Grace series and anything else Shelli decides to 'Grace' us with. :)
(reviewed 18 days after purchase)
Review by: Tracyshappybookshelf on Oct. 07, 2012 :
Once again I was so thankful and thrilled when author S.R. Johannes added me to the list of Bloggers to receive an ebook ARC of Uncontrollable. You all know how much I loved the first book in this Trilogy and book two did not disappoint.

Once again Grace is such a refreshing main character. She is strong, smart, loyal, dedicated to what she believes in and pretty darn funny at times. She was put through the ringer in book one and still has a lot of healing to do. I love how Grace is still as strong as ever, but we do get to see her vulnerable side as well. One thing that I love about this story, is that Grace is also surrounded by loving supportive family and friends. Yes, perhaps there are many individuals in town who are not her biggest fans, but she does have great support. One of the biggest is her Grandmother, Birdee. Birdee is such a great addition to this story. She is one tough old 'Bird' and adds a lot of comical moments. Especially at the end where Birdee gives the thumbs up to a certain young man's bottom. :)

Okay we also have a 'love triangle' to deal with. However, for me this is not a typical or the usual annoying 'love triangle'. The reason for that is Grace. She is not an annoying girl that flip-flops on who she wants to be with. She knows what she wants and never wavers. However, she is one lucky girl to be surrounded by two very yummy boys.

One of the best aspects to these books is the backdrop of the Smokey Mountains and the wildlife. In this book we are given a taste of the plight of the Red Wolves and author Shelli Johannes has provided links and ways for readers to get involved if they so choose.

In the end, I recommend Uncontrollable to all YA and Adult readers who enjoy strong female characters, family bonds, the outdoors, mystery, action and of course some yummy boys thrown in for good measure. I for one, look forward to more in the Nature of Grace series and anything else Shelli decides to 'Grace' us with. :)
(reviewed 18 days after purchase)
Review by: Ellen Gault on Sep. 20, 2012 :
Uncontrollable picks up about 3 months after Untraceable left off. If you haven't read Untraceable yet, you will really want to before your read Uncontrollable. Grace is still recovering from her summer tragedy. After her father disappeared, she was determined to find him, and in the process met an awesome hottie named Mo, was attacked by a poacher named Al, and infiltrated a bear poaching criminal ring. She did find her father, who everyone thought was dead, only to lose him again. To add to the tragedy, she was also told that her new love, Mo, was killed in the firefight that took place. Her best friend Wyn was so upset with her for lying to him that he refused to speak to her, and now 3 months later, he still doesn't acknowledge her presence. He is just all hung up on his girlfriend Skyler, who hangs all over him, literally. To top it off, the whole town acts like they blame Grace and are mad at her, instead of being proud of her for helping to bust up the poaching operation. Forced to sit behind Wyn and Skyler in class and suppress her gag reflex, Grace is excited to see her friend Agent Sweeny from the US Fish and Wildlife Service enter and begin to tell the class about a new program for endangered wolves called The Red Wolfe Reintroduction Program. Agent Sweeny offers anyone in the class who wants to, the chance to participate. Much to everyone's surprise, considering everything she had been through, Grace was the first to volunteer. She knew it was time to get back into the woods. She was, after all, her father's daughter.

Needles to say, this got Wyn's attention, and he also volunteered, then Skyler volunteered as well, along with three other from the class. Despite concerns from her mom and grandmother, Grace embarks upon this new adventure with a fresh perspective, looking forward to moving from the past into the future. Even though Al, the thug that tried to kill her, had escaped, she still felt she would be safe in the group. As it turns out, the danger that Grace faces is far more dangerous that the wolves she encounters, the question is, can she survive this time around?

I really loved Uncontrollable. It takes place, again, in the Great Smokey Mountains of North Carolina, this time in the midst of a very harsh winter. I love Grace. She is a kick-butt heroine, and she is real. Shelli has done an outstanding job of writing and developing her character, as well as the other characters in the book. Once Wyn got his butt off his shoulders, I really enjoyed him to. We are introduced to several new characters in this book, and as events unfold and the mystery begins to unravel, you are held on the edge of your seat trying to figure out who is involved and who isn't. There are some intense and life threatening situations, but there is also humor injected into the mix in just the right proportion. Lost friendships are recovered and tested, old fears are faced and replaced with new ones, and people, things, and places, from both the past and present, are not what they seem. Filled with action, adventure, mystery, danger, romance, and big surprises, S. R. Johannes has written an outstanding sequel to the first book in her Nature of Grace series, and I am really looking forward to the third installment.
(reviewed the day of purchase)