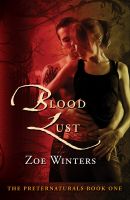 Everyone is the hero of his own story.

8 couples across various preternatural species (vampires, demons, angels, magic users, werewolves and other shapeshifters) find love in sometimes forbidden and unexpected places while fighting the others in a struggle for control of all the factions.

This series is complete and contains 6 books. Each book can work as a stand alone.