About the Series: Peter The Wizard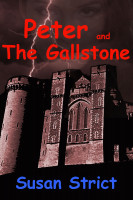 An outrageous parody, touching many other BDSM and Femdom novels as well as some wizarding literature. It is also a highly erotic and exciting story in its own right, with more than a touch of disgracefully hilarious comedy.

More than anything, it's a love story.