About the Series: John Cutler - Western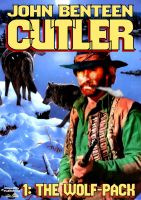 John Cutler trapped and killed rogue animals, For years, he'd been a Federal Marshal in Indian Territory before he married and retired, buying a ranch in Arizona.

It was a rogue grizzly that changed his life. A big, snake headed monster with a silver blaze that was killing cattle, a lot on his range. He put out traps and got a hit, But before he found it, the big bear gnawed off the trapped paw and went on a berserk rage. While out hunting the grizzly, the animal showed up at his ranch and attacked his pregnant wife. Cutler rode in just in time to catch her dying breath about the bear. These are Cutler's adventures in seeking revenge.