About the Series: Festivals of India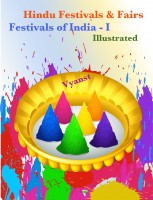 India is known as the land of Festivals. The "Festivals of India" series makes an effort to present the history and information about these festivals.

Man of every religion resides in India, therefore, every festival from Christmas to Id to GuruPurab to Diwali is celebrated here. There are festivals celebrated throughout the year.