About the Series: The Sleeping Dogs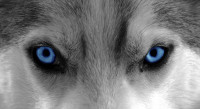 The world is becoming ever more dangerous. China is on the offensive, solidifying its dominion throughout Asia and setting its sights on the rest of the planet. The Russian president intensifies his threat against the free peoples of Europe and beyond. Islamic terrorists continue to fan the flames of hatred and discord across the globe. And some of America's most dangerous enemies are inside the Beltway.

Meanwhile, America's government, like a modern Nero, fiddles away the country's treasure, seemingly too oblivious or incompetent to recognize the threat. Time is running out and the patriotic shadow government known as The Society of Adam Smith doesn't have the benefit of unlimited human and financial resources. But it does have the one resource that no one else has—the world's deadliest team of hunter-killers, known as the Sleeping Dogs. But not all dogs make good pets—especially when they are the hounds of Hell.
Readers of This Book Also Read
Reviews
Review by: CVasquez50 on Jan. 31, 2016 :
"Endangered Species" by John Wayne Falbey was absolutely captivating---and horrifying… and fun. There is intense action and some pretty descriptive graphic scenes, nothing gratuitous though and it all works for the plot. Great characterization and some of the best writing I've seen in a long time. This is truly one of those rare Indies that I feel belong in the Bookstores with the big guys. A suspenseful thriller that thought-provoking, haunting, and is not soon forgotten. Highly, highly recommend and I'm happy to see that Falbey is such a prolific author – will be reading more of his books when I get the chance.
(reviewed the day of purchase)
Review by: Essieh on Jan. 30, 2016 :
John Wayne Falbey has such an incredible way with words; his descriptions are vivid yet simple and not overdone; you see what the characters are seeing, you feel what they are feeling; you feel like you are there. I felt like I was experiencing what they were. "Endangered Species" was very hard to put down, as I had to know how everything would turn out… which of course we don't as this is just the first part and the story will continue onto he next book (not sure how I feel about that…). Each time I did have to stop reading, I found myself thinking and pondering on what I had read, and what might happen next. There is a lot of language, and some pretty violent/ gory scenes, all necessitated by the storyline. The fast-paced tempo of the writing built at a steady pace, with more than one shocking twist along the way. Falbey is a gifted storyteller and writer (not always the same thing). The prose is effortless, yet strong and the same time. Conversations felt natural, with each character having a fully developed personality. But what struck me the most was just how for a book that is fiction, this (or something similar) is something that could actually happen. Would absolutely recommend to fans of thrillers, suspense, political fiction.
(reviewed the day of purchase)
Review by: Steph Coleman on Jan. 29, 2016 :
I personally thought ENDANGERED SPECIES by John Wayne Falbey was really good, and this is really not normally the type of book I'd gravitate to (I'm just more into paranormal romance) And in the beginning, I admit that I really wasn't sure if I'd really be into it, but once I was about 25% in I was totally hooked and didn't want to stop until I'd reached the end. I would describe this as a suspense/thriller/drama, but there was also great dialogue (my favorite part of the book) and crazy plot twists, and great character development. So you will definitely stay interested. The international backdrops are cool, and Falbey writes in such a fluid and authentic manner… we really feel like we are there inside the story as it all unfolds (or collapses, as it may be). Each chapter end makes you want to keep reading, and the "Dogs" are some of the most dynamic, believable, badass characters I've encountered. While this may not be my normal genre I'm really glad I took a chance and would happily read anything else that Falbey writes in the future.
(reviewed the day of purchase)
Review by: SherriWarner on Jan. 26, 2016 :
I had a shorter amount of time to read this book, "Endangered Species" by John Wayne Falbey and I thought this might present a problem, but oh no! I flew through it in less than 3 hours as it was so freakin good I literally did not want to stop reading! This book was very suspenseful and the main characters were believable… it's clear that Falbey seems to either have well researched these topics or have read a great deal. In any event, it really seems like he knows what he's talking about!. Well written and everything tied together… sorta… there are a TON of unanswered questions that are still to be addressed in the next book, and I can't wait to read it! When I write reviews I always try to point out what I liked and what I didn't, but I honestly can't think of one thing I didn't like with this book. Even the 'bad guys' were deliciously evil. Nothing was predictable or cliché. Even the ending was executed perfectly. Ready for the next one…
(reviewed the day of purchase)
Review by: DarleneCupp on Jan. 26, 2016 :
wow… what an insane book! Holy bananas!! Okay, I don't even know where to begin because so much happens and I don't want to give anything away. "Endangered Species" by author John Wayne Falbey is one of the most exciting books I've read in a long time. When they talk about books that are impossible to put down, this is totally one of those types. Outstanding writing. Flawless editing. Although this premise isn't exactly new, the way that Falbey tackles it and adds other conflicts and struggles on top of it makes it feel fresh and original. This almost seems like it could be a TV show or a miniseries, and I hope to read more from these series!
(reviewed the day of purchase)
Review by: GillianHancock on Jan. 26, 2016 :
This was a very original take on 'fiction' for me, and at times it seemed like I was reading a recounting of something "real" that had happened, even though that is obviously not the case. I know that all fiction novels are like that (realistic-feeling stories that are made up), but this one was exceptionally so….It is so well-written I was totally enraptured throughout, and the suspense and action just continued to build and build… and then build more. The characters were amazing. The "Dogs" are awesome MC's and I definitely like when the story is on them more. As with the other books, the dialogue is fast and smart, and the pacing was perfect. By far one of the better books (and series) I've read in a while and I really hope to read more from John Wayne Falbey in the future! Will recommend to my friends and family and anyone who enjoys a complex, fast paced political thriller.
(reviewed the day of purchase)