About the Series: Dark Titan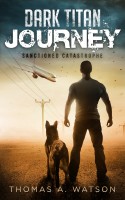 The ultimate prepper's adventure!

The long-predicted Coronal Mass Ejection has finally hit the Earth, virtually destroying civilization. Nathan Owens has been prepping for a disaster like this for years, but now he's a thousand miles away from his family and his refuge. He'll have to employ all his hard-won survivalist skills to save his current community, before he begins his long journey through doomsday to get back home.