About the Series: The Galactic Alliance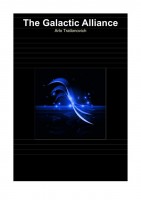 Since the inhabitants of the earth more than one hundred years ago had their first contact with representatives of extraterrestrial intelligences, the development has accelerated rapidly. In contrast, the formation of the Galactic Alliance, however, occurred only slightly more than fifty years ago, as a consequence of a series of threats from extragalactic powers such as Kijans, Landi and the legacy of the mysterious star lizards.

The three most relevant power blocs in the Galactic Alliance are the Sagardians and their allies, the Solvanians and the traders, Terra, just recently having entered the galactic stage, and finally the old and technologically advanced nation of the Sthags.

In a special issue ("The Universe of the Galactic Alliance"), the peoples of the Galactic Alliance, their technical progress and the protagonists of the eponymous series are presented.