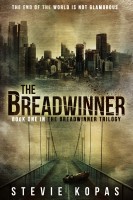 There are no heroes here.

In a matter of days the human race is reduced to nothing more than vicious, flesh hungry creatures.

There is no good vs. evil, there is simply the living vs. the dead. The good guys don't always win, because sometimes, the good guys have to be the bad guys in order to stay alive.