About the Series: Beautiful Oblivion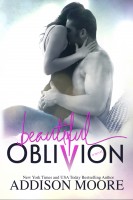 Some people just don't belong together, or at least that's what the world would have them believe.

It was supposed to be just for the summer…

Reese Westfield comes from a world of old money, country clubs, cotillions, and expensive cars. She's tired of dating Warren McCarthy just to make her father happy. Reese has long since had her eye on someone else, and this summer she's determined to make it happen.