About the Series: The Natnat Adventures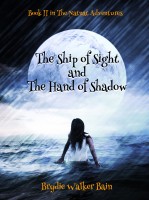 On the first day of the school holidays Nat Sheppard and her friends are thrown into a world of intrigue in which secrets are guarded and the past is protected.

Following an ancient cache of clues they adventure across New Zealand guided by Abraham, a Maori elder.

But always in close pursuit is Drake, a mysterious and ruthless woman somehow connected to Abraham. Nat and her friends must get to the truth before Drake stops them for good.