About the Series: Little Jack ...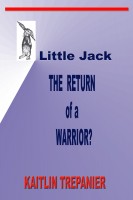 For children of all ages.

What do you get when a tiny, fearful rabbit meets his most feared enemy, a hawk, who really is not a hawk, but a shape shifter?

You get a journey accompanying the quest of the little rabbit, Little Jack, to prove or disprove the rumor, "Rabbits were once great warriors."