About the Series: Robert Davis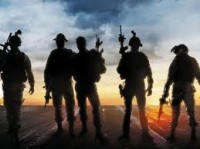 The Robert Davis Series takes the reader around the world to different continents, to deal with planned terrorist attacks against the United States. These novels take the Davis brothers to the Colombian jungles on Black Op missions against the FARC (Revolutionary Armed Forces of Colombia) to rescue hostages, then to Guantanamo Bay, Cuba, The Andes Mountains, in Peru, the Middle East and Rio de Janerio, with stories that intertwine between fiction and reality. They each bring a new perspective on how technically advanced the U.S. government is when planning missions to take on world terrorism here at home and around the globe.

Follow the Davis brothers, and their elite team of men and women, as they put their lives on the line for the American people and our neighbors.