About the Series: Jackson Sugar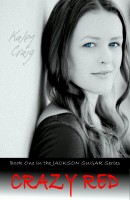 Jackson Sugar is Maggie's story.

Jackson Sugar novels are immersive dramas, with deep back-stories, rich period detail, and unforgettable, strongly written characters. Heartbreaking, absurdly funny, and frequently bizarre, they capture the culture and flavor of the southern U.S. in the late 1960's and 1970's without going overboard, just as with the spiritual element that runs through the books.

Sexy without being explicit, thought provoking, and beautifully illustrated, CRAZY RED and WANTED DEAD give a quirky spin to the standard coming of age story. And look for Book Three, SINGLE THREAD, available in 2016.