About the Series: Redneck Debutante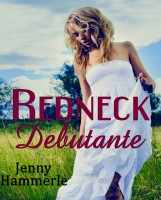 A gripping saga of love and life, the story of two American families begins. Follow Rachael Harte's journey from cotillion socialite turned cowgirl. She finds herself transplanted to rural Florida, facing a family scandal, and falling in and out of love. Enter Travis Baxter, rugged cowboy and neighbor. He immediately sets his sights on her, but Rachael has one big problem. She has a serious boyfriend back home in West Palm Beach- and to make matters worse, her family is embroiled in a vicious scandal. Legal woes plague Rachael's father and turn her family's life upside down. On the other hand, Travis' picture-perfect family isn't as perfect as it may seem. Follow this passionate tale from privilege to loss- and back again. Where family perseverance brings new beginnings and love gives way to endurance.

How do you know when love will last forever...and outlast all things?