About the Series: Dead Man's Ink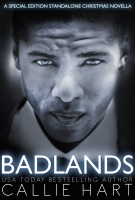 Michael Aubertin has an arrangement - one that not only suits him, but also the couple he spends time with, too. No strings. No questions. No complications. Nothing could be simpler.

His work life, on the other hand...

With strange, intense women showing up on his employer's doorstep, dodging crazed English mob bosses, and dealing with a long-lost cousin on a mission, Michael's day couldn't possibly get more complicated.