About the Series: International Marine Police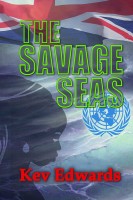 Formed by William Smart, an ex-British Merchant Navy Commodore, the IMP is an agency of the United Nations dedicated to fighting maritime crime across the world's oceans.

IMP operatives are usually former merchant navy sailors, or have worked with special forces, police and security services or the armed forces.

They are highly trained troopers, used to fighting at sea and are dedicated to fighting marine crime wherever it happens.

IMPs have already helped to reduce piracy off the east coast of Africa and around the Asian coastlines. They are actively involved in eradicating human trafficking and have helped individual countries fight the scourge of terrorism.

But, as well as these specialist crimes, IMPs also help national police and security forces tackle serious and organised sea-based crime.