About the Series: The Eightfold Path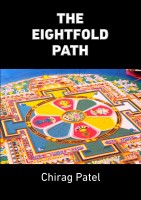 We all live caught in the crossfire of our passions. It takes time for these things to come out, and come together, and for a long time the path of any inquiring spirit finds itself lost.

Now, looking back over various works, I've found within them my own personal Eightfold Path. This is the investigation of my guiding concerns, whether that's humanism, travel, philosophy, or simply the joy of youth.