About the Series: Walking Dead Man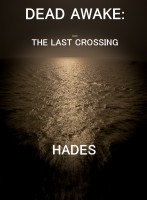 "An enthralling story of the dying awake."

With nothing in common, love sets the trap and they have everything to lose . . .

"Gripping and powerful the series captures the sheer drama and emotional power of true love as it is thrust down to dark realms of self-doubt and despair - where the delicate details of intimate meaning are torn and obscured by human error."

Los Angeles Book Daily

Stunning sense of physical detail and elegant metaphors" (New York Reader) interweaving two lives from opposite ends of the globe, illuminating the way against tradition. A deeply magnificent series from an author "whose sentences never fail to make you catch your breath" (Los Angeles Reviewer).

In the style of A Doerr, a masterpiece.

The exquisitely observed memoir of a dying man as he hopes for beauty in the face of insurmountable odds and attempts to answer the question What makes a life worth living? True love. But what makes life worth dying? Follow the details of finding true love, losing that love to the chaos and horrors of destiny and malice until the end where the final questions of life come to an end in their eternal answers.