About the Series: The ROE Chronicles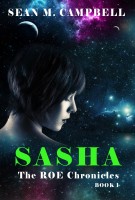 Man is limited in his expansion into space. Even at multiples of the speed of light, it takes weeks and years to ply the starways.

Then a woman is rescued from her slavery as the engine of a new ship. She will change the face of space travel forever. Her family will found a dynasty of passive power. They will stand as the guardians of the human race and its allies.