About the Series: Nicholas Branson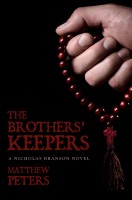 Most of us are familiar with Jesus' parents, Mary and Joseph, and Jesus' purported spouse, Mary Magdalene. But what about Jesus' siblings? What role did they play in early Christianity?

Contemporary Jesuit and renowned religious historian Nicholas Branson is about to find out...and the answer will shake the foundations of the Judeo-Christian world.