About the Series: Niseyen Galaxy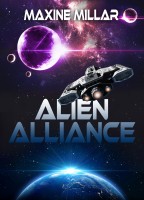 These books are set in the near future in another galaxy where Humans live who were kidnapped off Earth thousands of years ago. They call themselves Niseyen. Modern day Humans have recently arrived and the they meet.

The Niseyen look different, have a different culture and values and are politically savvy while Humans have no idea of the laws, protocols and customs. They also have no money...