About the Series: Forbidden Conflicts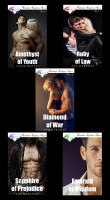 Welcome to the world of jewel thieves. On the one side is the Stonewarden family. Rich in technology and military training, they love the challenge of planning and executing high scale jewel heists. They don't do small time crime. They aim big. They do big. Then they turn things around and use their scores to help people at the lower end of the social spectrum. They are, some might say, a modern take on Robin Hood.

In contrast is the Leadbetters. They do no large jobs so glamorous as large scale heists. They do nothing so noble as pass their spoils on to people less fortunate than themselves. Their family lives as generations always have, surviving on simple theft.

Although as different as two families could be, underlying they do have two things in common. They both want the gems of the city. And they both are beginning to question if the way their individual families have always lived, really is any way to truly appreciate life.