About the Series: The Little Space: Caregiver Dom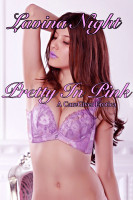 Little's have an amazing quality. They are little girl's but grown up. Caregivers are hard to find, but a company that specializes in them may have what they need. The CAREGIVER Corporation prizes itself on finding matches that suit both the Caregiver and the Little.

Daddy Doms are especially difficult to find, follow the stories of these Little's with their caretakers!