About the Series: The Colour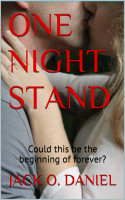 This is an exciting romantic, action, and suspense series.

It starts with One Night Stand: Could this be the beginning with forever? It follows the adventure of U.S. Secret Service Agent, Red Ngata-Rhodes, a magnetic Kiwi-American hybrid. He has a one night stand with a charming and inquisitive American, Izzy.

She meant it to be a one night stand, but months later their paths cross again.

This time, there is no denying what they feel for each other, but a sociopathic con man stands in their way.

Will they get to him before he gets to them?

The next installment in the series is Last Pursuit. The character, Blue Rivers, first appears in the first narrative as Red and Izzy's rescuer.

Someone has kidnapped Blue's daughter, Cherie. And, he must do all he can to get her back with the help of their faithful dog, Molly.

In the meantime, Cherie is being looked after by a woman who feels bonded to her young charge. Who is she and why does she feel so close to Cherie.

Blue's search takes him from Windsor in England to Greece. Will he succeed in getting Cherie back?