About the Series: Ava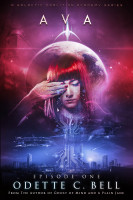 The Force are coming, and this time, there may be little the Coalition can do to stop them.

They've hatched a plan to destabilize the Artaxan Protectorate - one of the most powerful sovereign states of the Milky Way. The Artaxans claim they hold the key to history. Information specialists, their empire is built on trading and storing data. The Coalition wouldn't run without them. But now, the Artaxans are in turmoil.

Ensign Engineering Subclass Leana'x is a member of the Artaxan Royal Family. She's hardly a princess, though. She's 100th in line for the throne. It would take the complete destruction of the Artaxan Family for her to ever see the Royal Palace, let alone take up the vaunted role of Prime Queen. Leana'x wouldn't want the role, anyway. The Prime must bodily process the constant, immense information stream of her people. Ensign Leana'x is happy tinkering in the engineering bay and taking orders.