About the Series: SEAL Team: Disavowed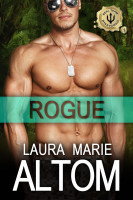 To become a United States Navy SEAL, a man must be physically forged in steel and able to mentally compute life or death situations with laser accuracy and speed. Our country trusts these men with the most sensitive military operations—many so covert that once they are successfully completed, they are never spoken of again.

This series celebrates one particularly fierce band of brothers who valiantly battled terrorists whose crimes against nature and humanity were far too great to chance escape. On a dark night, on foreign soil, SEAL Team Alpha witnessed acts so unspeakably cruel against women, infants and small children that their consciences would not allow anything other than their own brand of justice for the scum terrorist cell.

They now spend their lives deep undercover, still serving—no longer their country, but individuals who find themselves in need of not only their own personal warrior, but a particular brand of justice.

While honorably discharged, these men and their actions will forever be disavowed . . .