About the Series: When Lions Dance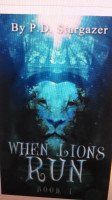 In the warring lands of Lapuslandee, the remnant of three royal families flee together and survive. Isolating themselves in a wilderness, and small in number, they are blessed with unequaled wealth. Then nature grants the most magnificent gift of all.

There are six books telling how the TowHummy outwit their enemies and their enchanted environment.