About the Series: in hoc signo vinces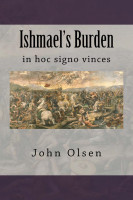 October 28th, 312 A.D., Emperor Constantine defeats his tyrannical rival, Maxentius, in an epic battle at the Milvian Bridge on the doorstep of Rome. He could never have prevailed without the assistance of a former child slave turned soldier, a disturbed Lithuanian Rabi, a mystical Sufi Muslim from war-torn Iraq and a devout Black woman from Southern Louisiana.

From across the folds of time, two series of events are bound by one small act of Commission, to Love thy Neighbor, pitted against mankind's ubiquitous act of Omission, Apathy.